MR. LEAK DETECTION OF HINESVILLE
CALL US AT (678) 443-2263
Your Non-Invasive Leak Detection Specialist
A water leak somewhere in your home can be costly and stressful. In most instances, homeowners are unaware of the presence of leak until they receive an unusually high water bill or if they see a damage somewhere. Plumbing systems in modern homes are complex and locating a leaking pipe can be tricky. Thus, it requires a licensed professional with the right tools and equipment. At Mr. Leak Detection of Hinesville, we know how to find and fix water leaks so you are spared of the trouble that they cause to your home. We offer quick and reliable leak detection service in and can identify and fix the water leak problem for you. Our staff is courteous, friendly, and understands the importance of being on-time and respecting you and your home.
High-Quality Leak Detection Service You Can Rely on
Putting off repair on the leak on your main water line can be disastrous. Luckily, our team of experts at Mr Leak Detection are here to provide you with immediate leak detection and repair service using the latest technology so your home won't sustain structural damage, further water damage, or mold accumulation. Mr Leak Detection is experienced at finding leaks in a non-invasive manor, fast! We are highly recommended by most insurance companies and we even offer assistance in processing your claim. Mr Leak Detection is leading leak detection service in the nation, providing the most advanced, cost effective methods in providing precise plumbing leak detection.
Video Pipe Inspection
Video cameras are one of the most valuable tools in the plumbing business. Specially designed waterproof plumbing cameras allow the professionals at Mr. Leak Detection to conduct a visual inspection of sewer lines and other underground pipes, including pipes under cement and under your home's foundation.
To begin your plumbing camera inspection, a professionally trained and skilled technician inserts a rod with a high-resolution video camera on its tip into your sewer lines. These high-tech drain cameras are flexible, allowing them to travel through twists and turns in sewer lines and thoroughly examine pipes and pipe walls in drain lines from 2 inches to 36 inches in diameter.
The video footage is transmitted to one of our trained technician in real-time, so the condition inside your sewer and drain lines can be assessed immediately. You'll be able to view any problems right on a monitor, and footage is saved for future reference. Plumbing cameras are just one part of our plumbing inspection process.
WATER LEAK PROBLEM?
We Can Help You

High Quality Service
Mr. Leak Detection of Hinesville provides excellent quality service to our clients. No job too big or too small. We take our job seriously and we deliver the same kind of courtesy, professionalism and unparalleled plumbing and leak detection service.

Friendly and On-Time
Mr. Leak Detection gives paramount importance to your business and so, we make sure to show for work on the agreed time. As a client oriented leak detection company, our technicians are required to be friendly to our customers and fix your water system like our own.

Satisfaction Guaranteed
For us, the job isn't done until your problem is solved and you are happy. We mean it: our service has a 100% satisfaction guarantee. We provide great value for your hard-earned money and we treat your home like ours.

Licensed and Insured
While, adequate skill and equipment usually results to smooth completion of the project, we take an extra step of insuring that we have the means to make right any damage that may be, in rare cases, sustained by your home while doing the plumbing work.
Non-Invasive Leak Detection
If left unchecked, pipe leaks can cause deterioration in water quality. Issues like this can go undetected for six months before it becomes noticeable. This can have serious adverse effects with up to thirty percent of potable water lost to pipe leaks.
Luckily, Mr. Leak Detection can detect pipe leaks using a variety of non-invasive acoustic technology. These solutions are cost-effective as they are efficient in locating water leaks across difficult pipe types without breaking the ground or concrete floor of your building, leaving you uninterrupted in your daily life. This spells great water-savings potential.
Conyers Pipe Leak Detection
Residents of Hinesville, GA can take advantage of Mr. Leak Detection for its state of the art hydrophonic leak detection to locate "quiet leaks" and filter out background noise. We can pinpoint leaks on almost any type of pipe material including plastic. Aside from acoustic sensors, Mr. Leak Detection has a variety of state of the art tools such as snake cameras, and infrared and thermal imaging cameras. These assets give us a highly reliable view of the leak are where it is coming from without dismantling walls, concrete slab drilling or digging on your lawn. This is what non-invasive leak detection is all about.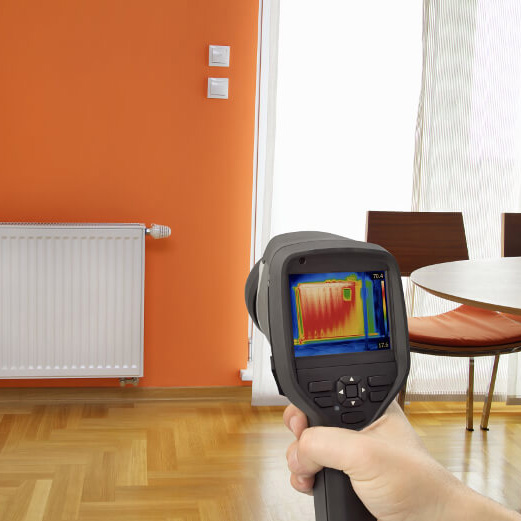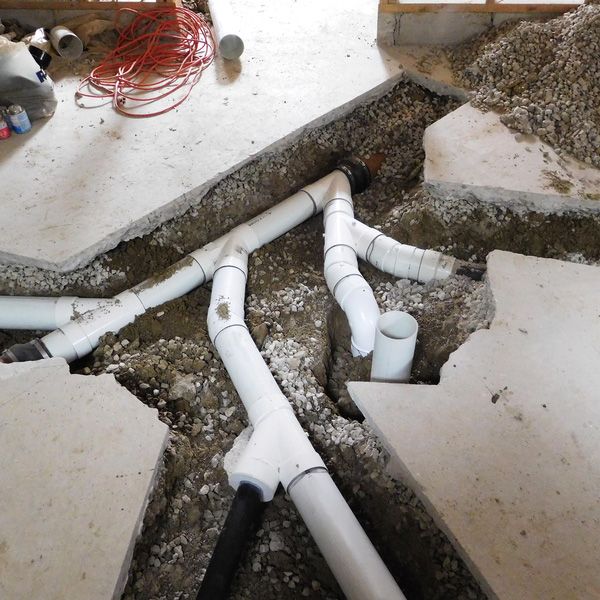 Leak Detection and Plumbing
Leak detectors "locate" leaks while plumbers repair leaks. Leak detection is a highly specialized service that demands skill and advanced technology to succeed. Leak detection specialists and plumbers have complementary skills sets and as such they make great partners. Leak detectors complement what plumbers do not have and that is the technological assets and experience to perform non-invasive leak detection.
Hinesville Slab Leak Detection & Slab Leak Repair
Underground leaks are hazardous to the structural integrity of your home and so after pinpointing the location of burst pipes, under concrete slabs, we can do repair right away. In doing so, we remove only the surface that is necessary to gain access to the problem to reduce additional work and costs. Usually, it needs drilling in to the concrete floor to get into the leaking pipe. Once the leak is fixed, our technicians can then apply fresh concrete into the slab.